COVID-19 Guidelines for Live Well Chiropractic, Restoration Massage, Total Care Health, Next Step Drug and Alcohol Testing
As always, the wellbeing of you and your family is our highest priority at Live Well Chiropractic, Restoration Massage and Total Care Health. We continue to follow and apply health and safety regulations, regardless of season or sickness. This is how we ensure that our practice members can trust us, not only for chiropractic care, massages, and DOT physicals but for the office environment. We want to detail some of our sanitation and cleaning measures for you, as we all try to make wise, positive choices.
We are doing: In addition to our normal protocols. We are adding extra thought to keeping everyone as healthy as possible.
We are separating all other patients from medical patients. If you are not here to see a nurse practitioner we ask that instead of signing in and having a seat in the waiting area, that you head straight to the rear reception area at the end of the hall and have a seat. No sign in will be used, except for drug screens.
For any Harvester Health and Wellness patients that are running a fever, coughing, or showing other flu like symptoms. They are being asked to remain in their vehicles and call for assistance. They are being asked to not enter the waiting area and remain in their vehicle until a nurse comes to get them.
Sick patients are also being asked to wear a mask in office at all times. Patient's feeling ill on our side are being asked to stay at home
The office is being thoroughly and regularly sanitized
We use hand sanitizer or wash our hands between each patient.
We sanitize our tables and use new paper for each patient. We are using disposable towels to sanitize everything. Ultrasound heads are being sanitized after each use.
We sanitize down the reception area after a patient sits in it. Our chairs are 6 feet apart.
We are working to be more efficient, avoiding crowding in the office.
We are asking patients to only come in at the scheduled appointment time unless we request otherwise.
We are asking patients to only bring essential people with them, in order to limit the number of people in the therapy area to under 10 at all times.
We ask our patients to please notify us if they develop Influenza or Coronavirus symptoms. We can postpone treatment until you recover and then resume care at that time.
Patients can use the south side far (lime green sign at door) entrance that will allow you to directly enter the therapy bay. You may park on the south side of the building at the far entrance.
Yours in Health,
Our Team at New Life Wellness Center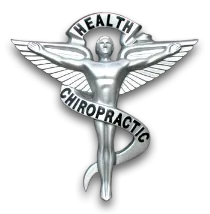 Welcome to Live Well Chiropractic!
Dr. Mark W. Ford, Jr., Dr. Lance W. Krogh and Dr. Samantha A. Ford specialize in chiropractic care for the entire family. Live Well Chiropractic is committed to relieving your pain using the true principles of chiropractic care.

Our Pampa practice is equipped with modern chiropractic equipment and technology. Contact Us today and experience the Live Well Chiropractic difference!
With many years of chiropractic training and education under our belt we have treated many patients with conditions ranging from whiplash to scoliosis to herniated discs. We have had stunning success with these conditions and many others. Patients seeking treatment at Live Well Chiropractic are assured of receiving only the finest quality care, because our doctors have a genuine concern for your well-being.
Our chiropractic practice is conveniently located at 701 N. Price Rd. in Pampa, TX in New Life Wellness Center.